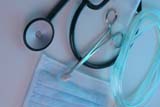 Health Outlook
As the saying goes "if you don't have good health, nothing else matters". Our Medical and Health report details the overall quality of health you are likely to enjoy in this lifetime. The report has information on the following
Diseases likely to attack your system due to your planetary configuration
Potential times of ill health (If any at all) - in the next ten years.
State of your mental health and ability to handle stress
You can also ask specific questions related to your health in the consultation format.
Analysis of specific astrological configurations such as Kaal Sarp Yoga, Gandmoola Nakshatra, and other yogas that can adversely affect your health.
If you are suffering from a particular ailment you can also find out astrologically when the cure of such an ailment is possible.
Our report also includes remedial measures to improve your health situation and aid in fast recovery from ongoing ailments and provide general overall protection.